Ables, Inc. Career Opportunities
Whether you're a brand-new HVAC technician or electrician, or you have several years under your belt, Ables, Inc. may have an exciting career opportunity for you. At Ables, we strive for excellence by surpassing the standard of service for our clients and our community, delivered with individual pride and energy from our team. Our vision is to empower a skilled team to provide reliable solutions and services. If you think you have what it takes to help our vision become a reality each and every day, we may have just the opportunity for you.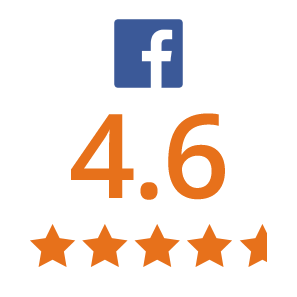 Review Scores as of 6/14/23
Available Positions
Warehouse Parts Runner
Division: Warehouse
The Parts Runner will be responsible for delivering parts, as needed, for all field employees. This includes loading/unloading trucks, delivering tilt trucks, general cleaning in shop, correctly tying down truck loads, ability to adapt to change depending on the day and keeping open communication with warehouse manager.
Marketing Coordinator
Division: Administration
Ables Inc. is seeking a Marketing and Sales Coordinator. This position will be responsible for the day-to-day tasks that help manage all company marketing. Marketing Coordinators will conduct market research, carry out promotional campaigns and identify marketing strategies to elevate new business. They will also be responsible for communication for all community involvement to promote business. In this position, you will be a liaison between the marketing company and Ables to ensure timely communications.
Ables Inc. takes great pride in their reputation, the marketing and sales coordinator must be always professional as they will work closely with business partners, customers and important people within the community.
Light Mechanic
Division: Electrical
Light Mechanical Maintenance Tech will be responsible for the oversight of our company Mechanical work on fleet vehicles and service our equipment.
Electrical Foreman
Division: Electrical
The foreman has ultimate responsibility for the effective productivity of a job.
HVAC Service Technician
Division: HVAC
The HVAC Technician will be responsible for all aspects of the installation, maintenance, inspection, operation, and repair of heating and cooling systems in residential and commercial locations.
Technicians will primarily respond to service calls, but will also do planned maintenance and/or installation as needed. Our company offers on-the-job training and yearly wage increases as your skills develop. Starting pay is determined upon skills and experience.
Journeyman Electrician
Division: Electrical
Work consists of installation, alterations, additions, and/or repairs of electrical systems, conductors, and associated materials and equipment within the electrical construction industries.
If you're ready to take the next step in your career, Ables, Inc. is ready for you to apply with us! We're always looking for people to become a part of our fast-paced, friendly workplace. Click the button below and apply with us today!
Competitive Wages
Paid Vacations
401K
Health Insurance
Company Vehicles
Paid Holidays
Personal / Sick Days
Continuing Education
Safety Training
Career Advancement Opportunities
Friendly Work Environment
Family Owned & Operated
Give Back to the Communities We Live In
You may also bring or mail your completed application to:
If you think Ables, Inc. would be a good fit for your HVAC or electrical career, we want to hear from you! Give us a call at (740) 453-6015 or fill out the convenient contact form and attach your application. We will be in touch with you shortly!
* We are pleased that you are seeking employment with Ables Inc. We are an equal opportunity employer. Ables Inc. does not discriminate in employment regarding race, color, religion, national origin, citizenship status, ancestry, age, sex (including sexual harassment), sexual orientation, marital status, physical or mental disability, military status, or unfavorable discharge from military service or any other characteristic protected by law.
This employment application does not create a contract or offer of employment. If hired, employment with the company will be on an at-will basis and can be terminated at the will of either you or the company. Please be advised, this employment application is only good for 30 days from the date received by the Company. Consideration for employment after 30 days requires submission of a new application.
3370 E. Pike, Zanesville, Ohio 43701
(740) 453-6015