Ductless Systems in Zanesville
Would you like to improve the heating and cooling in your home, but don't have ductwork? There's no need to live with old, inefficient electric baseboard heating or window air conditioning. Ductless heating and cooling systems can provide you with the home comfort you need, all year long.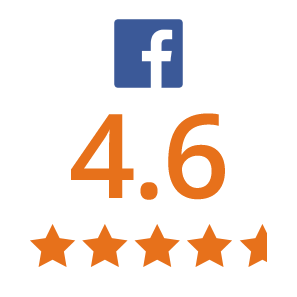 Review Scores as of 6/14/23
Save Money on a New Ductless System
Homes without ductwork can be difficult to cool and heat 
Homes that use electric, baseboard heating often don't have ductwork, which means furnace heating and central air conditioning are not possible. Electric heating and window air conditioning can be costly when it comes to energy usage. Fortunately, ductless systems can provide you with energy-efficient heating and cooling, even if your home has no duct system!
Maybe you've heard that ductless systems aren't effective in colder climates. Thanks to advancements in heat pump technology, ductless systems can now keep homes in cold climates comfortable as well. At Ables, Inc., we're pleased to provide our customers with ductless systems for their homes. Whether you'd like to heat or cool one room, or your entire home, there is a ductless configuration that will work for you.
Signs You Might Benefit From a Ductless System
You might not be sure if ductless heating and cooling systems are right for your home. Here are a few signs that you and your family may benefit from the installation of a ductless system in your home.
You have old, inefficient baseboard heating

You rely on window AC to stay cool in the summer

You have added or converted spaces in your home

Your home, or certain rooms in your home, don't have ductwork

You already have a ductless system, but it's more than 10 years old
Ables, Inc. can provide you with complete ductless systems and services.
At Ables, Inc., we can help you get the ductless system you need for your home. We're pleased to offer quality ductless products and professional services for:
Ductless Heating:  Keep your home warm and comfortable all winter long, and enjoy improved energy efficiency.
Ductless Cooling:  You won't have to worry about noisy, inefficient window air conditioning when you choose ductless AC for your home.
When you need a ductless system for your Zanesville home, Ables, Inc. can help.
Ables, Inc. is ready to help you get a highly efficient ductless system for your home, so you and your family will be able to enjoy better comfort - while spending less money on energy bills!