Heating Repair in Zanesville
When you need heating repair for your Zanesville home, you should know you can count on Ables, Inc. to help. Our experienced technicians will provide you with prompt, professional heating repair services – helping you and your family feel more comfortable in no time!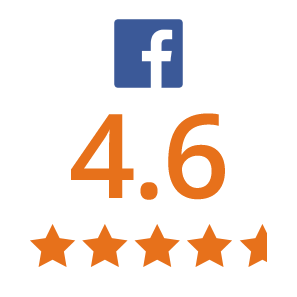 Review Scores as of 6/14/23
We'll Be On Time For Your Scheduled Heating Repair, Guaranteed
Nobody wants to think about a heating system breakdown.
It always seems like heating systems stop working on the coldest night of the year – leaving you and your family feeling chilly and uncomfortable. If your heating system is showing signs that it might be headed for a breakdown, you need a reliable contractor to help. At Ables, Inc. we've been helping people with their heating repair needs since 1967 – and we can help you, too.
Ables, Inc. can help you get the heating repair you need
When you call Ables, Inc. to help you with your heating repair needs, our award-winning, certified technicians will have your heating system repaired and working properly quickly. We provide 24-hour heating repair services to Zanesville and the surrounding areas, even on weekends!
Signs You Need Heating System Repairs
While a failing heating system is unfortunate, there are usually signs that your equipment will give you when it needs repair. Calling Ables, Inc. as soon as you notice one of these signs can help prevent a full system breakdown.
Your system is making banging or grinding noises.
There is an unpleasant odor coming from your system.
Your system is not turning on, or turns off and on frequently.
Your home is not being properly heated, no matter how high you turn up the thermostat.
Your energy bills have increased for no apparent reason.
Ables, Inc. is pleased to offer a variety of heating services to meet your needs.
Heating Maintenance and Tune-Ups: Getting annual maintenance for your heating system can help it operate more effectively and efficiently, helping you enjoy better comfort.
When you need heating repair for your Zanesville home, Ables, Inc. can help. The professionals at Ables, Inc. are ready to help you get the expert heating repairs you need for your Zanesville home.
There's no need to feel chilly and uncomfortable – just give us a call at (740) 453-6015 or contact us online today!