Air Conditioning Installation & Replacement in Zanesville
Do you need a new air conditioning system installed for your home before the temperatures start to warm up here in Ohio? Whether you want to replace an older air conditioning system that is not working or not working well enough; or want install a new AC system in a new build, we're ready to help you with the whole project. We install top quality products with a team of experienced and highly trained HVAC technicians. A new air conditioning system is going to make a big difference in the efficiency and performance of your system. Call us to find out more about our air conditioning replacement and installation services.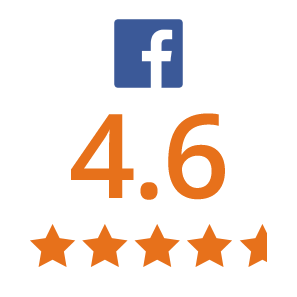 Review Scores as of 6/14/23
New, high-efficiency AC systems pay for themselves over time
Nobody wants to feel hot and uncomfortable
The summers here in Ohio can get pretty uncomfortable if you don't have an air conditioning system that works for you. Whether you are looking to install a system in a home without one, or need to have an older air conditioning system replaced, we can help. We have been doing air conditioning system installations and replacements in the Zanesville area since 1967. We are a trusted HVAC services contractor near you. Call us for more information!
How can Ables, Inc. help me get the best AC installation & replacement services?
Much of our success in helping you is built around our years of experience and our ability to plan out our entire installation process for efficiency. Our experienced technicians are trained to inspect your home's current AC system and layout. They are familiar with how your home holds heat and how to move cool air through it in the most effective way possible. Our team of install technicians will arrive with a detailed plan and all the tools and equipment they need for the whole job. Within a day or two, your old AC will be gone and a new one will be humming along providing you with cool air.  
Signs You Need a New AC System Installed
Here are some indications that you might need to get a new air conditioning system installed in your home. Older systems will start to show signs of their age in a variety of ways. Here are a few indications that it may be time to give us a call for an estimate on a new system:
Your air conditioning system is more than 10 years old.
Your energy bills are on the rise for no apparent reason.
Your current AC system is not keeping your home cool enough.
You've added on to your home over the years, but haven't upgraded your air conditioning system.
Your system is cycling on and off more frequently. 
You've had to make many expensive repairs in recent years.
Your AC unit has not received annual maintenance and is showing signs of wear and tear.
Strange noises, unusual leaks, blowing warm air.
In addition to air conditioning installation and replacement, we are pleased to offer:
Air Conditioning Repair: Unfortunately, air conditioning equipment may need repair from time to time. Ables, Inc. offers professional, thorough repair services.
Air Conditioning Maintenance & Tune-Ups: Choosing annual maintenance for your air conditioning system promotes better and more efficient operation, and improved comfort for you!
When you need air conditioning installation and replacement services for your Zanesville home, Ables, Inc. is ready to assist you.
Ables, Inc. is ready to help you get the expert air conditioning installation and replacement services you need for your Zanesville home. Our professional technicians will provide you with the quality equipment installation you need to stay cool and comfortable.