Air Conditioning Repair and Emergency Repairs
When your air conditioning stops working, it's like to happen on the hottest day of the year. Our trained technicians are ready to come out to get your cool air running again. We have emergency services and will respond promptly with the tool, equipment, and knowledge to get you cool again. If you have an issue that does not require immediate attention, we are still dedicated to helping you promptly. Give us a call for an appointment to come fix your broken air conditioner in the Zanesville, Ohio area.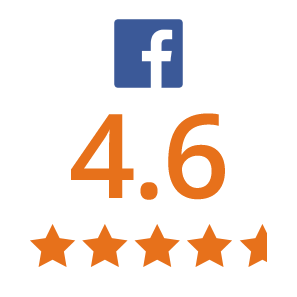 Review Scores as of 6/14/23
We'll Be On Time For Your Scheduled AC Repair, Guaranteed
An air conditioning system breakdown can be frustrating
When summer comes to southeast Ohio, it can get pretty sticky and uncomfortable without a working air conditioning system. If something is going on with your air conditioning system that needs the services of qualified air conditioning technician you can give us a call for an appointment. We will come out and check the system for the source of the problem. We check filters, control boards, line sets, refrigerant leakage, condensation hose leaks, motors, electrical connections, and your thermostat. We are familiar with the common and uncommon problems found with an AC system and know how to get it fixed for you.
Trusted air conditioning repairs in the Zanesville area since 1967
We've been helping our neighbors in the area with their air conditioning repairs for decades. We are proud of our prompt response time when we get a call for an emergency air conditioning issue. We also offer repairs that involve an AC system that might be struggling with keeping your house cool or turning on and off frequently. Whatever the problem you're having with your cooling system, give us a call to have one of our trained technicians come to your home.
Signs You Need Air Conditioning Repairs
If your air conditioning system is failing, that can mean you and your family Get in touch with us as soon as you notice one or more of these signs – it may help you avoid a complete system breakdown – and a more expensive system replacement.
Your air conditioning system is making more noise than usual or making unusual noises.
There is a musty or moldy odor coming from your system.
Your air conditioner is not turning on at all.
Your AC system is not adequately cooling your entire home.
You've noticed a significant increase in your energy bills.
In addition to air conditioning repair, Ables, Inc. proudly offers:
Air Conditioning Installation & Replacement: Our expert technicians can install new, high-quality air conditioning system with more efficient cooling ability in your home.
Air Conditioning Maintenance & Tune-Ups: Choosing an annual maintenance check for your air conditioning system promotes better and more efficient operation of your whole system. This will not only improve your comfort level, it'll give you the peace of mind of knowing that you're ready for summer.
When you need air conditioner repair for your Zanesville home, Ables, Inc. is ready to help.
The professionals at Ables, Inc. are ready to help you get the expert air conditioning repairs you need for your Zanesville home.
 There's no need to feel hot and sticky - just give us a call at (740) 453-6015 or contact us online today!