Residential Electrical Services in Zanesville
Call us to have an expert electrician come out to your  home and help you with any of your electrical needs. We can help with all kinds of electrical and lighting issues, whether it's a regular electrical system maintenance check, a specific electrical repair, or a major panel replacement. We have been in the area for decades, so you can trust our work and professionalism.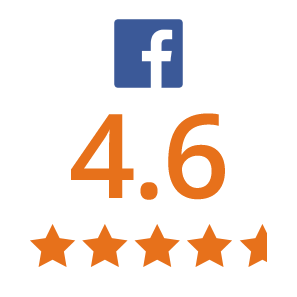 Review Scores as of 6/14/23
Contact Us For Residential Electrical Services
Getting expert electrical services is important
When you need help with your home's electrical system, it's important that you choose a highly qualified electrician to work on your project. We're dedicated to safety when it comes to getting your home, appliances, and lights powered up. Our electricians are constantly training in the latest technology and standards for repairing electrical issues, installing panels, or helping with new lighting for your home in Zanesville, OH.
Electrical system repairs and upgrades from Ables
No matter what your electrical problem might be, our trained electricians have worked on something similar. Our service trucks come stocked for every electrical contingency: from replacing a damaged outlet to installing a back up generator to rewiring a home with an outdated wiring system. In addition, we charge a flat rate to accommodate varying times of how long a task may take to accomplish. With so many changes in technology and appliances, having an updated electrical system is going to avoid problems and is safer.
Ables, Inc. Can Provide You With a Broad Range of Electrical Services.
We offer a wide variety of electrical services to our residential customers in the Zanesville and southeast Ohio area. We work on all kinds of electrical systems from large rewiring jobs to smaller but important work like fixing a faulty GFCI outlet.  Here are some of our common electrical services that we offer our Zanesville, Ohio customers:
Electrical troubleshooting and repair
New phone or cable jacks
Home back up generator installations and repair
Installations of new attic fans, exhaust fans, and ceiling fans
New lighting fixture installations: dimmers, recessed lighting, and indoor/outdoor systems
100 - 200 AMP Upgrade System
Hooking up electric AC units and heating furnace lines
Hot tub or pool wiring for filters and lights
Electric kitchen range or dryer installation
Power savers and separate meters
Computer and specialized equipment hook-ups
Decorative lighting and outdoor lighting installations
Replacing outlets and GFCI Outlets
Emergency lighting
Panel changes and heavy-ups (upgrades for older home electrical systems)
Learn more about the residential electrical services we offer:
Count on Ables, Inc. for the electrical services you need for your Zanesville home. 
Ables, Inc. is ready to help you get the residential electrical services you need for your Zanesville home. Our professional technicians will provide you with the quality installation you need for your home.