Geothermal Systems in Zanesville
Have you been thinking about how to heat and cool your home as efficiently as possible, while reducing your carbon footprint? Then a geothermal heat pump system may be the right choice for your Zanesville home. At Ables, Inc., we're pleased to offer our customers the best geothermal systems available, installed for you by our skilled technicians.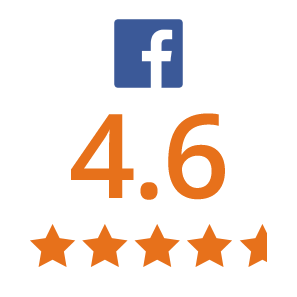 Review Scores as of 6/14/23
Save Money with Geothermal Systems
Geothermal heat pump systems can greatly benefit your home
Geothermal heat pumps use the earth to transfer energy between your house and the ground, which makes for an efficient heating and cooling system. By transferring energy, instead of creating it, geothermal HVAC systems are more efficient than traditional gas furnaces. Geothermal heat pumps provide precise temperature control at extremely efficient rates, regardless of the season. Unlike conventional heat pumps, the efficiency and capacity of a geothermal system are not affected by outdoor temperature changes.
A geothermal system consists of a heat exchanger (the 2,000 to 6,000 feet of piping buried or drilled into the ground), the ductwork (needed for most systems), and the indoor unit (just like a furnace or an air handler). We would typically recommend installing 2,000+ feet of pipe in the ground, a less expensive option. If this much space is not available, then we can drill 200 foot wells into the ground and run piping through the wells or drill horizontally under the house. Ables, Inc. has options for all lot sizes, ranging from 50 X 100 (5,000 sq foot city size lot) to houses on acreage.
And, we can help you get all the other heat pump services you neeed for your home. Besides installation, we're pleased to offer heat pump maintenance and repair services for geothermal heat pump systems as well. Like any other home comfort system, heat pumps require annual maintenance in order to maintain energy efficiency and proper operation. Our skilled technicians can provide you with the geothermal heat pump maintenance you need to ensure effective operation for years to come. 
And, should you need a geothermal heat pump repair, we can help you there, too. Our technicians can easily troubleshoot your system to best identify the problem, and then provide the heat pump repair services needed to get your system up and running, helping you and your family stay comfortable.
Benefits of Choosing a Geothermal Heat Pump System for Your Home
Geothermal HVAC systems often qualify for tax credits and other incentives.

Geothermal heat pumps can save 60% of your heating and cooling costs versus a gas furnace and air conditioner

Geothermal can save 40% of your heating and cooling costs versus a high efficiency heat pump.

Most geothermal systems will also provide you with about a third to half of your water heating needs while heating and cooling your home. This could save you another $100-$300 per year in utilities. 

Geothermal systems can be installed in almost any house.
Ables, Inc. can help you get the geothermal heating and cooling you need for your home. 
If you'd like to learn more about geothermal HVAC systems for your Zanesville home, Ables, Inc. is ready to help. We can help you get the geothermal heat pump installation, maintenance and repair you need to stay comfortable all year long.