Ductless Air Conditioning Installation & Service in Zanesville
Do you need ductless AC installation or service for your Zanesville home? Then count on Ables, Inc. to help. We're pleased to offer our customers expert ductless air conditioning installation, maintenance, and repair services, so they can stay cool and comfortable all summer long.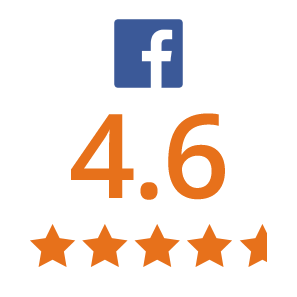 Review Scores as of 6/14/23
Count on Ables for total home comfort with ductless AC Installation
Hot, humid summer weather can be uncomfortable
As much as most people enjoy fun in the sun during the summer months, they also want their homes to be a cool, comfortable haven where they can get out of the heat. Unfortunately, if you have to rely on window air conditioning to stay comfortable it can be both obtrusive and expensive. Window AC units obstruct your views, can be quite noisy, and are often less energy efficient than other types of air conditioning systems.
At Ables, Inc., we're pleased to offer our customers quality ductless air conditioning systems. Our ductless AC systems are whisper-quiet, energy efficient, and offer premium cooling for  your home. What's more, we're a full-service ductless contractor, so we can help you when you need ductless maintenance or repair services, too.
Signs Ductless AC May Be Beneficial for Your Home
You might not be sure that ductless air conditioning is the right choice for your home. Here are a few ways it can be beneficial for your Zanesville home. 
You don't have a duct system in your home
You rely on noisy, inefficient window AC to stay cool in the summer
You have converted spaces or additions that don't have access to your home's ductwork
You have a family member who needs air conditioning for health reasons
Your central AC does not adequately cool some spaces in your home
In addition to ductless air conditioning installation and service, we also provide:
Ductless Heating:  Keep your home warm and comfortable all winter long, and enjoy improved energy efficiency.
And, ductless systems are available that offer both heating and cooling for your home, making them a perfect year-round comfort solution. 
When you need ductless air conditioning installation and services for your Zanesville home, Ables, Inc. can help.
Ables, Inc. is ready to help you get a highly efficient ductless system for your home, so you and your family will be able to enjoy better comfort - while spending less money on energy bills! Or, if you need ductless AC maintenance or repair, we can help you with that as well.