Residential HVAC Services in Zanesville Area
Ever since 1967, we've been serving the HVAC needs of our neighbors and their homes in the Zanesville, Ohio, area. We are located on East Pike with easy travel times to the towns and neighborhoods around us. If you have any type of air conditioning, heating, or electrical service work that needs to be done, please give us a call. We are a full service company with a staff of reliable professionals ready to work for you.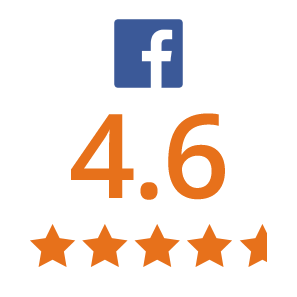 Review Scores as of 6/14/23
Save Money on a New High Efficiency Furnace
Residential Air Conditioning Services
We know how hot it can get in the Southeastern part of Ohio. It's not unusual for the area to get into the 90s as early as May and as late as September. Having a working air conditioning system in your home is going to make a big difference on your quality of life during the hot months of summer. We are experts on air conditioning installations, repairs, and maintenance. If you have an older air conditioning system (over 10 years old), you might want to think about replacing it with one of the newer systems that are more efficient and reliable. We can also repair your air conditioner if it is broken or not cooling your home as well. To make sure you can rest easy every summer, we have annual maintenance plans that will tune up your system and spot issues before they become bigger problems.
Making sure your home is well heated during our long cold winters in Ohio is going to give you peace of mind. We work with a variety of heating systems for homes in Zanesville and surrounding areas. We can install new furnaces, boilers, or heat pumps that will keep you snug when the temperatures drop below freezing. We can also repair your broken heating system quickly and efficiently. We don't want you to suffer any longer than necessary. Your best plan of action is to have a regular maintenance visit from us to make sure everything is in top shape before winter hits.
Ductless Mini Split Systems
We install a variety of ductless systems for homes that have special warming or cooling needs where a ductless system can really help. If you have a room in your house that gets too hot in the summer or too cold in the winter, a ductless system can be a great way to augment your HVAC system. It's also ideal for add ons or out buildings that are not built for the central air and heat. Call us to find out more about these versatile systems.
Maintenance Programs for Heating, Cooling, and Ductless Systems
Having our technicians come out to run regular maintenance tune ups on your system is a sensible way to keep you and your family comfortable. Not only will you feel confident that your system will work when it's supposed to work, you'll be aware of potential problems. Being a part of our maintenance program has a number of perks, but the most valuable perk is your peace of mind as we enter each cold or hot season in southeastern Ohio.
Geothermal Heat Pump Systems
Having a geothermal system installed is an energy efficient way to heat or cool your home by using the natural heat and cold of the ground. We can give you an estimate on the installation of a geothermal and give you an idea of how you'll save on energy costs. If you have a geothermal system, we can help you with repairs and maintenance of your existing system. Give us a call to find out more.
If you're making a switch to a natural gas energy system, then we can help you with the piping you'll need to get set up for a heating system, water heater tank, an appliance or fireplace. We are staffed by trained professionals who have experience in hooking homes up to natural gas lines safely and efficiently. We can make sure that main lines, drop lines, and branch lines are all properly placed. If you need any gas line work on your home, give us a call for an estimate.
We install, repair, and maintain hot water heaters for our neighbors in the Zanesville, Ohio, area. A new hot water heater is going to give you years of efficient service, which means plenty of hot water for showers, doing dishes, and laundry. If your hot water heater is showing signs of rust, leaking, or not producing enough hot water for your needs, then give us a call to come out to your home to get your hot water running again.
How Do I Know if I Need HVAC Services from Ables, Inc.?
We want to make sure that you're comfortable throughout the year at your home. If you need help with any air conditioning, heating, electrical, water heater, or natural gas piping, then give us a call for an appointment and an estimate at your home in the Zanesville, Ohio area.
We'll provide you with residential HVAC repair and maintenance.
We'll help you get high-efficiency HVAC equipment if we replace your equipment.
We can help with design, installation, replacement, repairs, and maintenance plans.
We'll communicate what we're doing, why we're doing it, and how much it will cost.
When you need HVAC services for your Zanesville commercial property, Ables, Inc. can help. Ables, Inc. is ready to help you get the expert HVAC services you need for your Zanesville commercial property. Whether you need maintenance, repair, or a brand-new system, we can assist you with your business's heating and cooling needs.
There's no need for your customers and employees to feel uncomfortable – just give us a call at (740) 453-6015 or contact us online today!
Learn more about the heating, cooling, and electrical services we provide to Zanesville residents.