Air Conditioning Systems in Zanesville
If you've been feeling too warm in your Zanesville home, you can count on the professionals at Ables, Inc. to help you get the air conditioning services you need. We provide our customers with a full range of air conditioning products and services, including repair, maintenance and new system installation, to help your family stay cool and comfortable all summer long.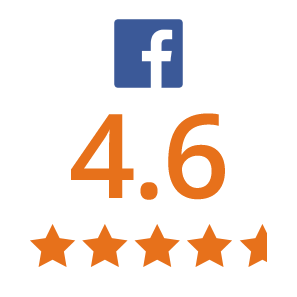 Review Scores as of 6/14/23
Air conditioning systems are most likely to fail on the hottest days of the year
Finding the best air conditioning company is important
When you're looking for the right air conditioning contractor for your Zanesville home, it can be difficult. There are so many HVAC companies to choose from – how do you know you've chosen the best? When you call Ables, Inc. to help you, you can rest assured you'll be working with a professional company that's been helping people stay cool since 1967.
How Ables, Inc. can help you
The expert, dedicated team at Ables, Inc. takes your air conditioning needs very seriously, and works diligently to provide solutions to any cooling concern you may have. We can help you get seasonal air conditioning maintenance, repair service, or a brand-new, quality air conditioning system. We don't consider the job done until your needs are met and you're 100 percent satisfied.
Signs You Need Air Conditioning Service
You may not be sure that you need air conditioning service, but there are some signs your AC system might give you if it needs maintenance, repair or replacement.
Your utility bills are rising for no good reason.
The air coming from your ducts is dusty.
You notice a musty odor when your AC system operates.
Some areas of your home aren't adequately cooled.
Your air conditioner is making strange noises or is louder than usual.
Ables, Inc. proudly offers a complete listing of AC services to meet your needs.
When you need air conditioning services for your Zanesville home, Ables, Inc. can help. Ables, Inc. is ready to help you get the expert air conditioning services you need for your Zanesville home. Whether you need maintenance, repair, or a brand-new system, we can assist you.
There's no need to feel hot and uncomfortable – just give us a call at (740) 453-6015 or contact us online today!