Home Heating Installation & Replacement Services
Do you need a new heating system for your Zanesville home? If you have an old, inefficient heating system, Ables, Inc. is ready to help. If you have an older heating system that is struggling to keep your home warm evenly and consistently, then give us a call. New heating technology can make an upgrade a smart move for you. Call us now for an appointment and estimate.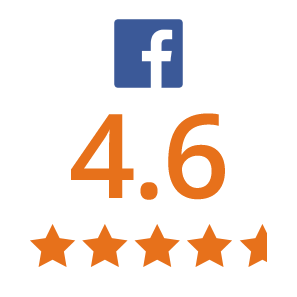 Review Scores as of 6/14/23
Save Money on a New High Efficiency Furnace
We replace home heating equipment with high efficiency installations
Replacing you home heating system is an important, complicated, and large undertaking. You'll want to have our expertise available to you for making the right choices for your new heating system. We're confident that we can help you sort out the best system to fit your home and your comfort preferences. Whether you have a furnace or a boiler that needs replacine, we can help you. We can also offer other solutions to heating problems, like a ductless system or heat pump options. With new heating technology standards, you'll be able to save on energy costs during long Ohio winters.
How can Ables help me with a heating system installation?
Give us a call to set up an appointment. We can come out to your home to evaluate the entire system. Our expert HVAC technicians are trained on understanding how heat is distributed into a variety of homes, where heat efficiencies can be improved, and how a new system can greatly improve your comfort while reducing energy costs. Based on our inspection, we can make a recommendation for an installation that will fit your home and your budget.
Signs You Need Heating Installation & Replacement Services
It's not always easy to know if you just need repairs on an older system of when a new heating system is going to be your next best step. Fortunately, there are a few signs that apply to most heating systems that will help you inform your decision for a new heating system, including:
If your current home heating system is more than 10 years old, then it might be time to think about replacing it. 
Your heating system has not received maintenance on a regular basis, which can lead to worn out parts and break downs.
Your home is not as warm as you'd like it to be and no matter how high you adjust your thermostat it won't warm up. 
Your heater is not turning on at all, or it's constantly turning on and off.
Your energy bills are getting higher for no known reason.
In addition to expert home heating installation, we proudly offer:
Heating Repair: If your heat is not turning on, making unusual noises, or not heating as well, then give us a call. We repair furnaces, boilers, heat pumps, and ductless heating systems throughout the Zanesville area.
Heating Maintenance and Tune-Ups: Getting annual maintenance for your heating system can help it operate more effectively and efficiently. Give yourself the peace of mind that comes with an annual check of your system.
When you need heating installation & replacement for your Zanesville home, Ables, Inc. can help. Ables, Inc. is ready to help you get the expert heating installation and replacement services  you need for your Zanesville home. Our expert technicians will install the quality, energy efficient heating equipment  you need.
There's no need to feel chilly and uncomfortable – just give us a call at (740) 453-6015 or contact us online today!