Home Heating Services in Zanesville
When you need heating services for your Zanesville home, you can count on the experts at Ables, Inc. to help you. We can work on furnaces and boilers, or help you with a heat pump. Our home heating services includes boiler or furnace repairs, annual maintenance visits, and new heating system installations. Our goal is to keep your family warm during the cold days of winter. Call for an appointment now!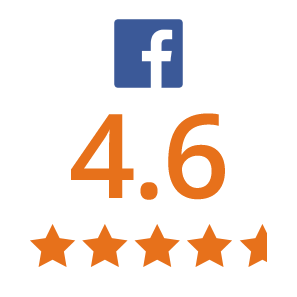 Review Scores as of 6/14/23
Save Money on a New High Efficiency Furnace
Finding the right home heating company is important
When you're trying to find the best heating contractor for your Zanesville home, it can seem like a chore. There are many HVAC companies out there, so how do you know you've made the right choice? When you work with Ables, Inc., you'll be working with an HVAC company that's been helping people with their home heating needs since 1967. We have worked on furnaces, boilers, and heat pumps of all makes and models.
How can Ables help me with my heating system?
We have a team of highly skilled and dedicated technicians and support staff who will take your home heating needs seriously. We work hard to provide you with swift solutions to any heating system issue that you might have this season. We can help you get your heat back on, if your furnace or boiler has stopped working. We can come out to your home and give your system a yearly tune-up. We can also help you get a brand new heating system installed that's going to run more efficiently than your older one ever did. Our goal is to keep your Zanesville area customers warm and happy during the long winter months we have in this part of Ohio.
Signs You Need Heating Service
Not sure whether or not you need service for your heating system? Here are some signs that your heating system may need one of our technicians to come out to look at your furnace, boiler, or heat pump system:
Your energy bills are going up without an explanation.
You notice a lot of dust appearing when your system is on.
There are unpleasant odors coming from your heating system.
You're not getting heat evenly distributed through your home.
Your heating equipment is making unusual noises.
Ables, Inc. is pleased to offer a variety of heating services to meet your needs.
Heating Installation and Replacement: Ables, Inc. can provide you with a new, high-quality heating system, installed by our professional technicians. We install furnaces, boilers, heat pumps, and ductless systems using quality equipment and trained technicians.
Heating Repair: Nobody wants to think about their heating system breaking down on the coldest night of the year, but if it does, Ables can provide you with expert repairs. We can come out and diagnose the problem and get it fixed. Call anytime for emergency help!
Heating Maintenance and Tune-Ups: Getting annual maintenance for your heating system can help it operate more effectively, efficiently, and reliably. We can check for potential problems and optimize the components of your particular heating system. Get the peace of mind that comes with regularly scheduled maintenance visits.
Ables, Inc. is ready to help you get the expert heating services you need for your Zanesville home. Whether you need maintenance, repair, or a brand-new system, we can assist you. There's no need to feel chilly and uncomfortable.