Commercial Electrical Maintenance Programs in Zanesville
You may not realize it, but regularly maintaining the electrical system in your Zanesville business or organization is important. By maintaining your company's electrical system, you can ensure that it's operating safely, efficiently, and effectively. Ables, Inc. can help you get the commercial electrical maintenance you need.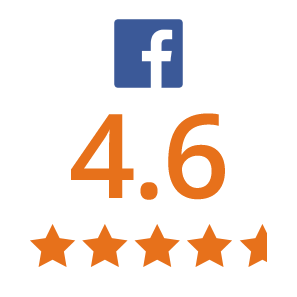 Review Scores as of 6/14/23
Contact Ables for Electrical Maintenance
Maintaining your business's electrical system is vital 
As your electrical systems age, your facility becomes more and more susceptible to unscheduled power interruptions. Electrical equipment failures account for millions of dollars in damage and lost business every year. The failure rate of electrical equipment is three times higher for parts that are not regularly serviced as compared with those that are. More than two-thirds of electrical system failures can be prevented by routine preventive maintenance, allowing for scheduled downtimes during off-peak times instead of losing productive times with unexpected losses during peak facility operations.
How can Ables, Inc. help?
Ables, Inc. electrical service technicians are committed to providing fast, reliable response to your electrical needs. This means you can trust us to be there when you need us and we will stay until your facility is up and running again. We offer a number of electrical maintenance services, including:
Infrared Thermography

Arc Flash Hazard Analysis

Power Quality Services

Cable Insulation Testing

Torque & Clean Services For Electrical Distribution

Low, Medium & High Voltage

Troubleshooting & Repair
What are the benefits of getting commercial electrical maintenance from Ables, Inc.?
Don't choose just any company for your commercial electrical maintenance needs. When you count on Ables, you can expect:
Experienced Service Technicians
Fully Stocked Service Vans
24 Hours A Day, 7 Days A Week
Fast, Reliable Response
Dedicated Professionals Focused On Getting You Back Up & Running
Average Emergency Response Time Of Less Than 2 Hours
Ables, Inc. offers many commercial electrical services, including:
When you need electrical maintenance for your Zanesville commercial building, Ables, Inc. can help. 
Ables, Inc. is ready to help you get the commercial electrical maintenance services you need for your Zanesville business. Our professional technicians will provide you with the quality services you need for your company's electrical system.